Fort Worth Solar Services
Dodson Electric Offers Top-Quality, Professional Solar Installation
Are you a residential or commercial property owner in the Fort Worth area looking for dependable solar services in Fort Worth? Going solar is an excellent way to reduce energy costs and provide your home or business with reliable, clean power. With experienced solar installation teams here at Dodson Electric, you can be sure that your photovoltaic system will be installed quickly and professionally.
Our certified technicians have the expertise to design a custom-made solution tailored specifically to fit the requirements of any residential or commercial space. We are committed to helping our customers make reliable renewable energy solutions that both reduce energy expenses while ensuring environmental sustainability.
Considering installing a solar PV system at your property? Call Dodson Electric for a free estimate: (817) 409-8918.
The Benefits of Installing Solar at Your Texas Home
Investing in home solar energy is a great way to reduce your energy bills and become a more environmentally-conscious homeowner. Solar photovoltaic (PV) systems work by converting sunlight into electricity that can directly power your home. In Texas, the experience of transitioning to a solar-powered home is even more rewarding since Fort Worth is an ideal location for taking advantage of all the advantages solar has to offer.
Some of the benefits of going solar include:
Lowered energy costs
Reduced dependence on the local utility grid
Clean energy that reduces your carbon footprint
Low maintenance costs
Increased home value
In addition to promoting sustainability, installing solar panels at your Texas home also could qualify you for numerous tax incentives, and grants. Federal tax incentives can save you 30% and State tax incentives could save you thousands. Going solar is easy, and it doesn't have to break the bank - so why not start benefitting from lower electricity bills today?
Commercial Solar Services from Electricians You Can Trust
Installing a solar PV system at your business or commercial property can be a great way to reduce your operating costs and create a more sustainable workplace. Additionally, companies may be eligible for various tax credits, grants, and incentives offered by state and federal governments that can help offset the cost of installation. As such, going solar can be an investment in your business's future while providing environmental benefits today.
We offer a complete range of commercial solar services in Fort Worth, including:
Installation
Maintenance
Repairs
Replacements
Dodson Electric is experienced in providing services in all types of commercial environments, from restaurants and retail spaces to medical facilities and warehouses. Our solar installation experts are prepared to help you convert your property to solar today. We can also help you replace and upgrade old systems as well as maintain your newly installed system, ensuring it operates at optimum efficiency for years to come.
Bringing State of the Art Solar Technology to DFW
Dodson Electric is a veteran-owned and operated company committed to providing residential and commercial customers across the DFW area with the very best in solar services. Whether you are installing a new solar panel system at your home or want more information on replacing an old PV system at your place of business, the team at Dodson Electric is here to help.
We pride ourselves on quality workmanship and customer satisfaction. When you hire us, you can rest assured that we will get the job done right the first time. We will always be there for you down the road when you need maintenance services or if you have any questions. Contact us today to learn more about our solar services available in Fort Worth.
For more information on installing a new solar PV system, call our team at (817) 409-8918 or send us a message online.
We're Committed To Our Customer's Total Satisfaction From Start To Finish
Learn Why We're DFW's Brightest Choice
State of the Art Technology

Veteran Owned & Operated

Customer Centric Service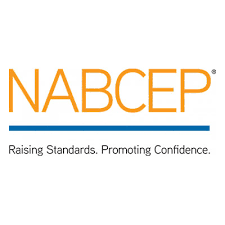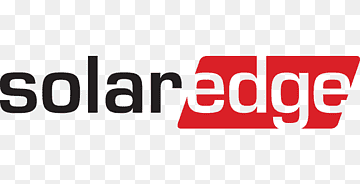 "I am absolutely and totally happy with my results!"

Melissa H.